AC Repair / Service 
Serving Clemmons, Lewisville, Advance, Mocksville, and surrounding areas.
If your air AC is sick and tired, call the professionals at Marshall Heating and Air. We'll diagnose, then replace or repair your air conditioning system based on your budget and needs.
Don't make the mistake of looking online and choosing an HVAC "professional" randomly. Call the pros at Marshall. We've been in business for over 20 years and have vast experience with all types of air conditioning systems and repair/replacement installation services – both residential and commercial. Our experience and reliable work quality is second to none.
We work on all major air conditioning system makes and models including Trane, Coleman and Armana.  We offer one of the lowest HVAC service call rates in Clemmons, Lewisville, Advance or Mocksville, North Carolina, starting at $89, and we can be at your home quick to better serve you with your air conditioning repair needs. Your air conditioning system is vital to your comfort during the humid conditions of a summer in North Carolina, and we understand the need to choose a reputable company for servicing your HVAC system.
It only makes sense to take the time to find a reliable heating, ventilation and air conditioning company before your system starts to give problems or fails altogether.
Our in-shop staff and on-call technicians are reliable, trustworthy, respectful and attentive.
If your looking for the best AC repair in Clemmons, Lewisville, Advance, or Mocksville, NC contact Marshall Heating and Air at 336-399-6221 or service@marshallheatingandair.com. We are your budget friendly air-conditioning company.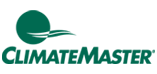 Proudly serving: Clemmons, Lewisville, Advance, Bermuda Run, Mocksville, Winston-Salem
Copyright 2016 Logan Creek Creative