About FTL Finance
FTL Finance has specialized in the financing of consumer HVAC equipment for residential properties since 1996. They offer convenient fixed interest rate financing for residential HVAC (heating, ventilation, and air conditioning) equipment purchases. Their outstanding customer service provides rapid turnarounds and fair evaluations of entire credit histories, not just score.
With financing from FTL Finance, you'll enjoy:
Easy Approval Process.
Service Work financing.
Finance $1,000 – $35,000 using the Finance Lease option.
Finance $300 – $35,000 using the FTL ESC Card.
Fixed interest rates.
Fixed terms.
Pay your bill online, over the phone or by mail.
Friendly customer service team.
How It Works
Once FTL Finance approves your credit application, then we can schedule the installation. They will pay the amount financed to us directly when the installation is complete. You will then receive billing information from FTL Finance. You will contact them directly for all billing related customer service. You as a consumer have 2 different financing options:
FTL Finance Lease
Competitive fixed rates from 9.9% to 18.9%
Terms up to 7 years
Loan amounts from $1,000.00 to $35,000.00
Deferred interest plans available for 90 days, 6 months, and 12 months (plans not available in all areas)
No minimum monthly payment required during deferred interest period
Regular financed contracts are available in all areas
FTL ESC Card
Non-Promotional rate of 17.9%
Loan amounts from $300.00 to $35,000.00
Deferred interest plans available 6 months and 12 months (plans not available in all areas)
Minimum monthly payments required during deferred interest period
Regular revolving lines of credit are available in all areas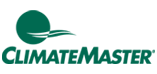 Copyright 2016 Logan Creek Creative