If you live in Clemmons, Lewisville, Winston-Salem or surrounding areas let us show you how to save money with our Annual Maintenance program. Contact Us Now And Start Saving.
Regularly scheduled maintenance is proven to be the best investment to protect your heating and cooling system. Air conditioning and heating systems that are maintained annually experience considerably fewer breakdowns. Maintained systems work at peak efficiency year in and year out. On the other hand, lack of maintenance can really take its toll. Actually, there is nothing better for your heating and air conditioning system than annual tune ups. You'll enjoy peace of mind in knowing that your system is saving you money on your utility bills every time it comes on. In some instances, the dollars saved will actually offset the cost of an annual maintenance program.
With annual maintenance to your heating and cooling systems, your benefits include:
Reduce Cooling and Heating Energy Consumption – saves you money!
Protect Your Home and Your Family – assures proper and safe equipment operation!
Improve Your Equipment Efficiency – get the most from your investment!
Receive Free Refrigerant – up to 1 lb. per system – saves you money!
Add Years to Equipment Life – peace of mind!
Agreement is Transferable – adds value to your home!
Improved Dependability – comfort available when you want it!
Discount on Repair Service and Parts – save money on all necessary repairs!
Discount on Purchase & Installation of New Equipment – saves you money!
Courtesy Reminders for Tune Up Scheduling – automatically reminds you!
Can Improve Capacity for Better Heating and Cooling – feel more comfortable!
Provide the Maintenance that Equipment Manufacturers Request – keeps warranty valid!
Tune ups can decrease the amount of kilowatt hours used–fewer kilowatts means lower electric bills. Now that you know the importance of regular maintenance, You'll be protecting the most important equipment in your home; equipment that conditions the air you breathe every day. Join the crowd who are taking advantage of these valuable plan benefits and become a member today.
Contact Us Now For Annual Maintenance Information or Schedule An Appointment Online.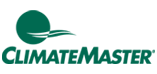 Copyright 2016 Logan Creek Creative