HVAC Real Estate Inspections In Clemmons, Lewisville, Winston-Salem, Advance, Mocksville, and the Piedmont Triad area
Buying a Home? Let us do a complete HVAC Real Estate Inspection of the system before you buy so you won't be surprised with costly repairs down the line.
Real Estate Inspections include heating, ventilation and air conditioning or HVAC systems. An HVAC real estate inspection is used to determine the health, age and condition of the main heating and air condition systems in your home. Because the failure of these systems can be expensive to fix, an HVAC real estate inspection is one of the most important services we offer.
Some of the most common HVAC problems, include leaks in duct work, dirty filters and inefficient air flow. Even small problems can mean big problems for home owners and increase costs every month. It's now more important than ever to ensure your system is running as efficiently as possible.
HVAC Real Estate Inspections Include:
Identify make, model, brand and year of your HVAC system compressor/condenser unit and estimate its life expectancy
Identify the air handling unit and estimate its life expectancy
Evaluate the size of system as it compares to the size of home or building it is used to heat and cool
Using the latest infrared thermography, we'll ascertain the temperature readings of the supply and return air flows and determine their cleanliness
Inspect the air handler coil if it can be accessed
Inspect your attic insulation and coolant line insulation to be sure it's operating at peak efficiency
Inspect and make you aware if filters should be replaced
Inspect ductwork and vents for cleanliness and determine if cleaning is needed
Providing comprehensive HVAC Real Estate Inspections for the Clemmons, Lewisville, Winston-Salem, Advance, Mocksville and
Piedmont Triad area! Let us inspect your system today so you'll sleep better tonight!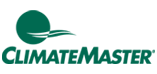 Proudly serving: Clemmons, Lewisville, Advance, Bermuda Run, Mocksville, Winston-Salem
Copyright 2016 Logan Creek Creative