Advance, NC Air Conditioning Repair & Installation Professionals
Searching for professional residential & commercial AC Repair and installation specialists in Advance, NC? Contact the experts at Marshall Heating and Air at 336-399-6221.
At Marshall Heating & Air Conditioning we offer a complete line of services for your Air Conditioning, Furnace, Heat Pump and HVAC unit to meet your every need. Need a free estimate? No problem!
Affordable cooling services, low financing options, and professional air conditioning repair and installation service that will fit any budget is our goal.
If you live in Advance, NC and need residential or commercial HVAC, or air conditioning installation or repair Contact Us Today!
Let the professionals at Marshall Heating and Air keep your systems tuned-up and running properly with our 17 Point Inspection. Over 80% of central air conditioning and furnace repairs can be avoided through proper maintenance and inspection. Marshall Heating and Air Conditioning specializes in air conditioner and furnace tune-ups and can easily extend the life of your current HVAC system with our inspection process which includes:
• Check refrigerant level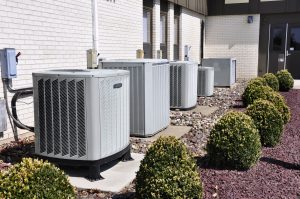 • Inspect condenser fan motor
• Check contactor points
• Clean/replace standard air filter
• Check squirrel cage
• Check thermostat for proper calibration
• Check low-voltage wiring
• Check disconnect box
• Conduct full energy audit of HVAC system
• Check compressor
• Tighten all electrical connections
• Inspect condenser coil
• Check evaporator fan motor
• Check temperature drop at coil
• Check fan relay
• Inspect plenum
• Check breakers
After your tune-up, you'll have peace of mind knowing that your HVAC system is in good shape to keep your home comfortable. If you live in the Advance, NC area, contact Marshall Heating and Air today to schedule your AC or Furnace tune-up !